Not much progress, but I took a couple of closer looks at the tailcone of the Fuselage and ran some fishing wire through it for the VOR/LOC/GS wire from the tail.
I also had an exchange with Matthew, one of the other Sling TSi builders, about the countersinking and fitment of the tips for the elevators and rudder. It looks like he is missing the reinforcement on the tips that adds material to allow the countersinking. I took some pictures of mine which shows the extra layers of fiberglass (in black) to allow enough material to countersink the tips: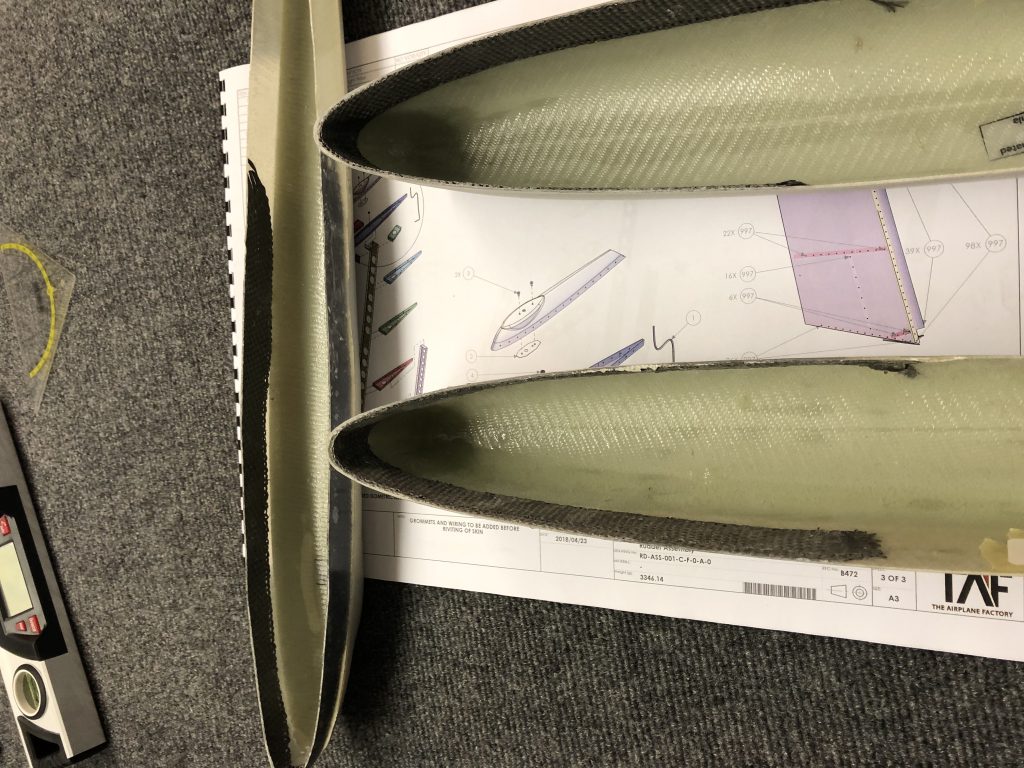 Today is one of those few winter days with nice sunshine, so I went to the airport in the evening and did some pattern work and got a bonus moment when the Boeing Dreamlifter came in to land on the parallel runway.
After getting home, I was doing some inventory and trying to figure out which part to put together next. I don't want to close up the Rudder yet since I don't have the light yet and want to fit that first. I got the Sealant I need to close up the Horizontal Stabilizer over the weekend, so I took that back out and put it on my workbench.
Then I got out my laser level to see if it all aligned and realized that my working surface is actually pretty slanted, so I spent some time to even out the tables. As it turns out, the garage floor has a pretty good slant as you can see below – 3 pieces of wooden shims on the far side, versus none on the near side.