The pop dimpling tool that I ordered a few days ago arrived on Friday, so I spent some time trying it out to make sure it worked properly so I could finish adding the missing dimple to the skin and finish closing up the Horizontal Stabilizer.
After a bunch of research on them, I actually ordered 2 different tools, one is made by Aircraft Tool Supply and creates a 100 degree dimple, and the other one promises to create a 120 degree dimple, I'm not sure who exactly actually makes it, but it's sold via Wicks Aircraft tools. The 120 degree tool from Wicks is DT-17014 and it's supposed to screw into a G28 hand riveter.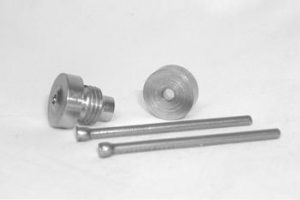 Unfortunately the Hand Riveter I own seems to have smaller threads than the G28 hand riveter, so I decided to try it on my Milwaukee rivet gun which had the correct thread size. As I found out when I pulled with it, that ended up with too much force, so the head of the stem (which is a finishing nail) that is supposed to hold the back of the dimple in place actually deformed and got pulled into the top and got stuck.
So after that happened, I had to cut off the nail, but I couldn't pull it out of the tool, so I got out my Dremel and cut off the top part of the bit where the deformed head got stuck in.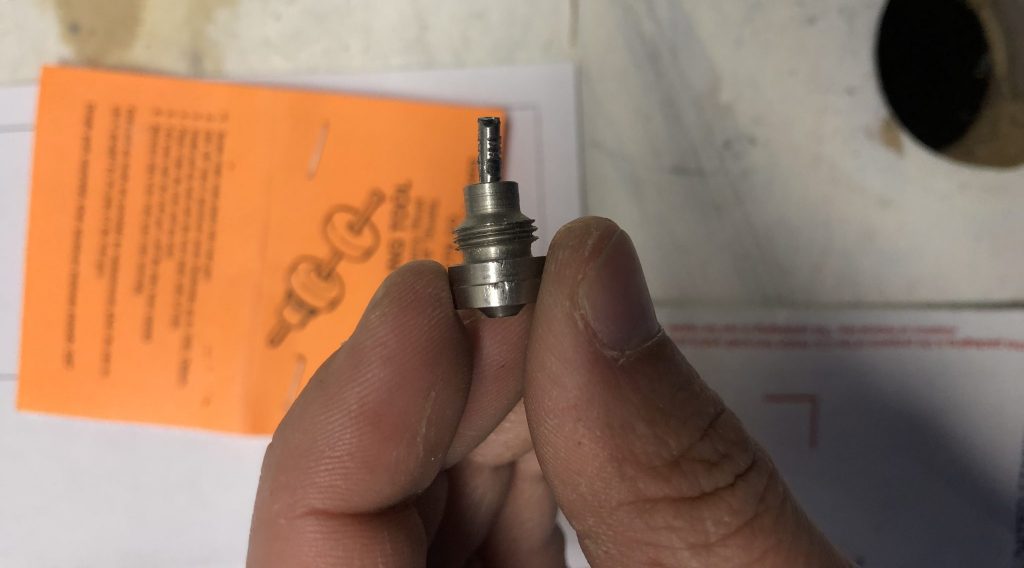 This way I could try to use the tool like the ATS pop dimple tool (5102D-1/8) works, which just sits on top of the rivet puller.
ATS tool on the left and the other one on the right (after I cut off the top):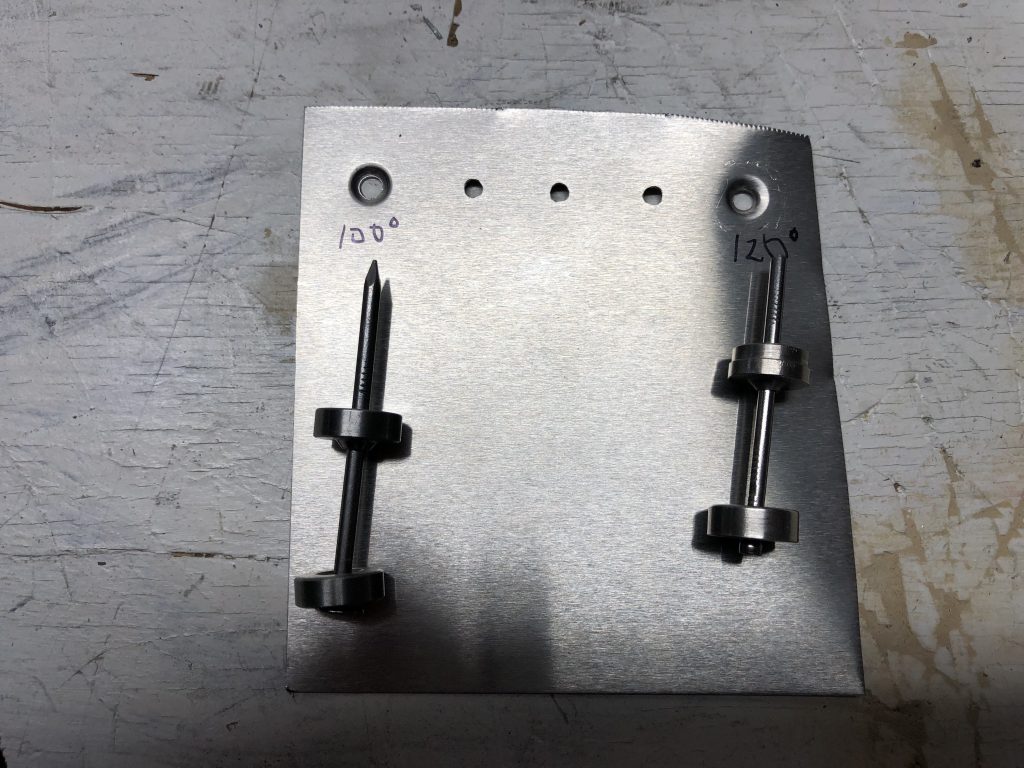 So now after that modification to the tool, I tried both by holding my test piece onto the existing dimples of the Horizontal Stabilizer and determined (as expected), that the 120 degree dimple has the better fit, so I used that one to make the dimple to the skin. It came out well and the countersunk rivet sits flush like the other dimples. So for one or two dimples, this works out nice and easy and I didn't have to go and get a dimpling press.
Riveting the skin
Once all that was said and done, I got to work and riveted the complete bottom of the left side skin. Then turned it around, removed all the Clecos from the top side one last time so I could apply the Sealant to the support plate like I did on the other side. And then I finished up riveting the top side.
Timelapse Video of Finishing the Horizontal Stablizer
And lastly as promised, here's the timelapse video of the whole endeavor of the Horizontal Stablizer.