I had a recent conversation with another new Sling TSi builder and he was looking for some guidance on how to get started until his kit arrives.
So here's my quick collection of thoughts on preparing yourself and your work space to build your own airplane.
Workspace
Most people (including myself) are building some sturdy workbenches based on a design from a EAA Chapter 1000 member.
You'll need at least 2 benches for active building on top. You'll also need some other bench for putting stuff on temporarily. In my case I have a permanent bench mounted at the wall and then I have a tool cart with another worktop.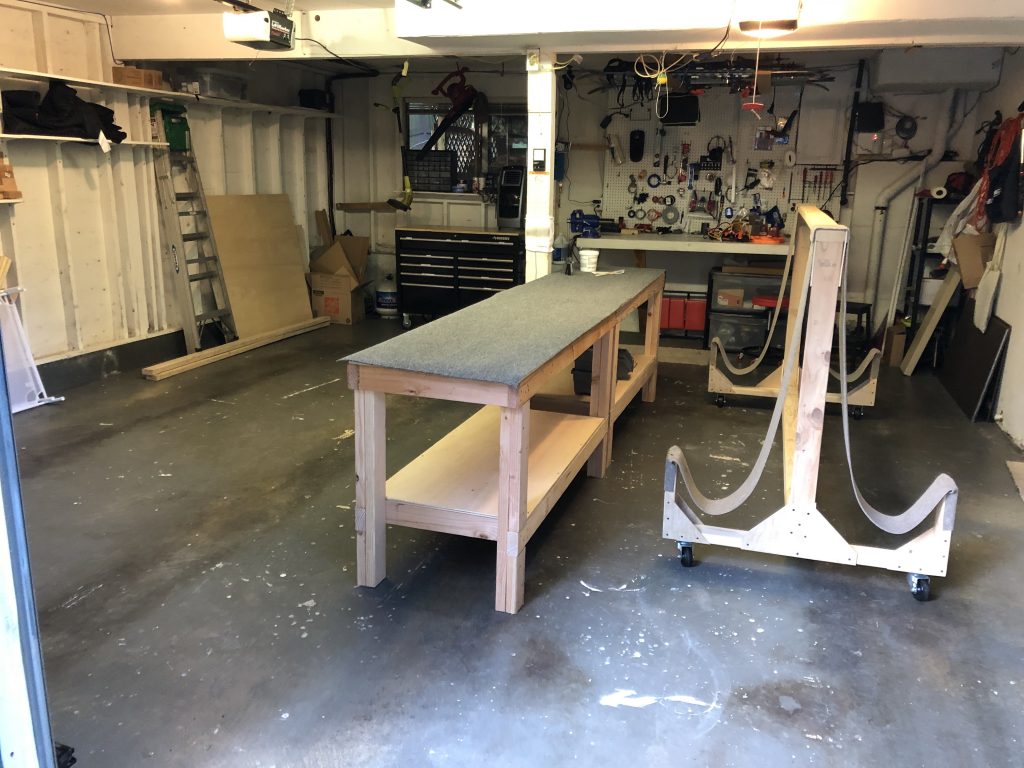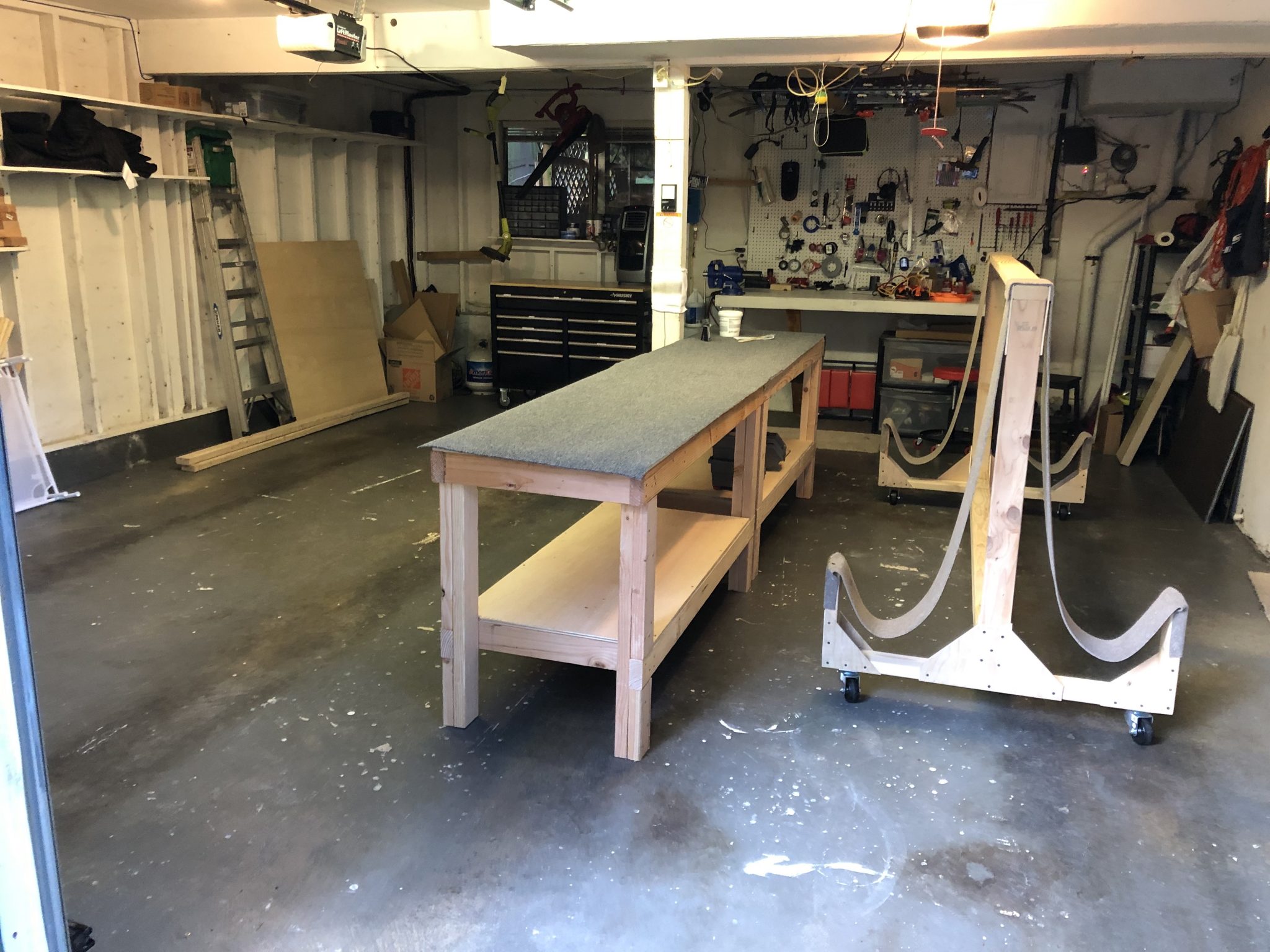 The other thing you'll also need eventually is a place to store the wings. There's another standard design for an easy to build wingstand with wheels so you can move it around.
Tools
I made a comprehensive list of the tools that I'm using for my build, which is based on the tool list from Sling. In my list I have links to all the actual tools I'm using. I also have a note on the actual quantities of Clecos I've found I needed so far.
On the tooling side, one decision you have to make is whether you are going to use the electric M12 rivet gun that me and a lot of other builders are using, or if you want to use a pneumatic air powered rivet gun.
I've also written up a small guide on the drilling, countersinking & dimpling on my blog here: https://slingtsi.rueker.com/resources/drilling-countersinking-rivet-sizing/
This will get you familiar with the various drill and rivet sizes used.
Reading Material
I read a great introductory book before I had even decided which airplane I was going to build by Ron Wanttaja's "Kit Airplane Construction". The book has some good overviews on some of the building techniques, which will give you a great easy to understand starting point of why holes are round and use of rivets and other important considerations.
As for other reading material – to get yourself familiar with a bit of the Electrical components, I found reading Marc Ausman's "Aircraft Wiring Guide" very helpful to get a good basic understanding of the wiring of your airplane.
Another piece of reference you should have is a copy of the FAA's Aircraft Inspection, Repair & Alterations: Acceptable Methods, Techniques & Practices (FAA AC 43.13-1B and 43.13-2B). This reference forms the basis for why we deburr holes, round out corners and how to torque bolts and nuts. You can also download this for free as a PDF from the FAA website, but I find having a physical copy in the garage is often helpful.
Workshops and other references
After I had ordered my kit, but before I got started with the build, I attended an EAA Sportair workshop that got me familiar with Sheet Metal airplane and some of the tools.
After doing the Sheet Metal workshop, I decided to attend the Electrical Systems & Wiring Workshop last year, which was also helpful to get some more ideas on the how and why certain things are wired they way they are.
Finally, you can take a look at the actual plans for the Sling and in particular the Introductions, which have some more additional considerations.
For a lot of tips on how use a lot of the tools for building your airplane, there is a great YouTube channel called HomebuiltHELP, where there are a lot of videos on the tools used in action.
You should also try to become part of your local airplane building community. EAA has chapters all around the world with people interested in experimental amateur built aircraft. I myself am part of EAA Chapter 84 in the Snohomish area near Seattle, Washington.
Also – we recently started the Sling Pilots forum where we're trying to build a community for shared questions so that all future builders can benefit from questions and answers, so if you're interested in building a Sling airplane, check out https://www.slingpilots.com/forum/
Hope that helps, let me know if you have any more questions.