I got an update from Barry at The Airplane Factory in Torrance that the expected ship date of my Sling TSi Quick build kit is November 19th from South Africa. That means that I should be able to expect arrival here around year end.
My father was visiting the past two weeks and helped me assemble the second workbench and getting a rolling toolbox so I can keep my garage organized with all the tools.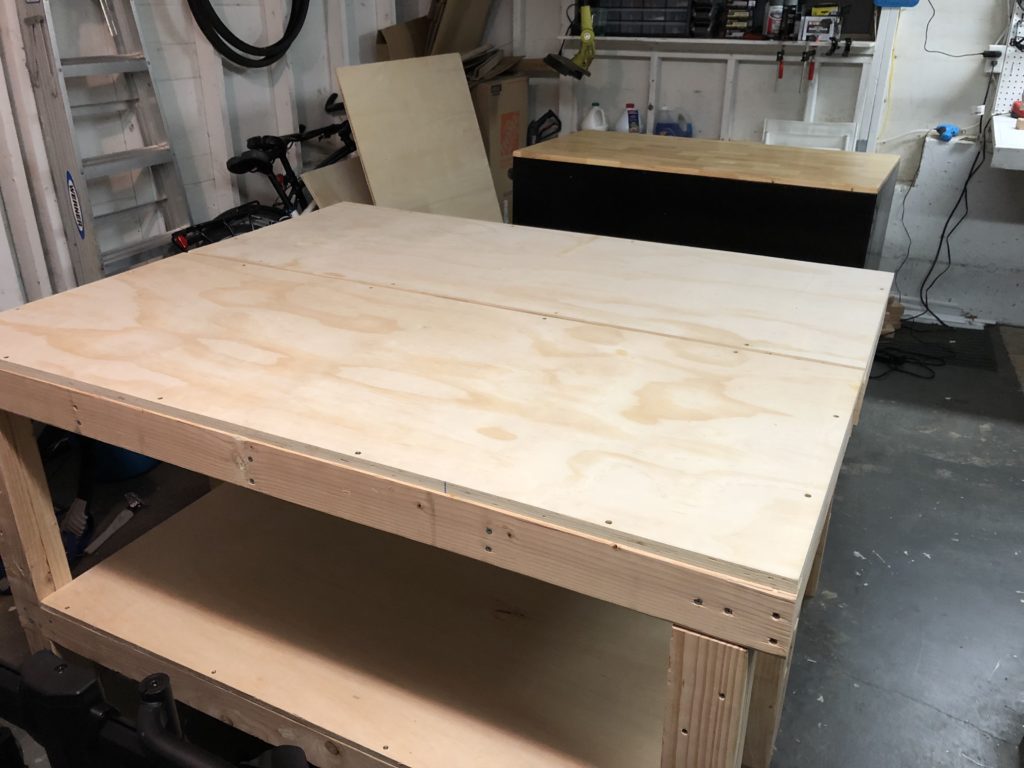 Aside from that I am eagerly reading blogs from fellow builders to ramp up on the process, watching instruction videos, buying more tools and researching various primers and have created a small test sheet with the NAPA 7220 Self-etching primer, which is now dangling in the garage.