I prepared most parts of the Aileron a good while ago, but I was missing a replacement for one set of ribs that were damaged, so I had put the Ailerons aside and finished the Flaps and Elevator in the meantime.
Now with the Elevator done and the replacement ribs in hand, back to finishing up the Aileron. After a quick inspection and deburring of the new rib I laid out all the parts and got out my small painting booth to prime the ribs.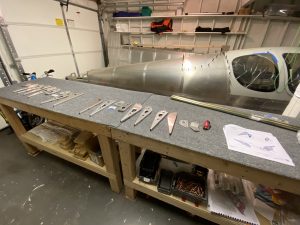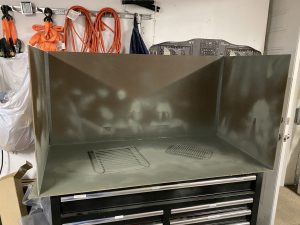 Once the primer is set I can get onto assembling everything and riveting the Aileron.