The leading edges of the Elevator Fiberglass tips have flush rivets and so they need to be countersunk. The parts that need to be countersunk are reinforced to add thickness, but the reinforcements on my fiberglass tips wasn't long enough, so I had to add some more so I can finish them.
As you can see in the picture below, the black reinforcement doesn't go far enough for the last two rivets on the left that are also dimpled flush.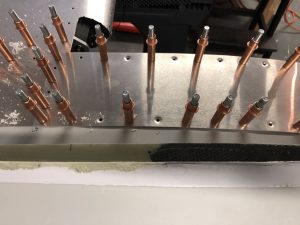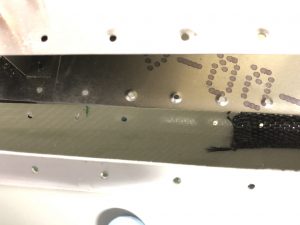 I got some one inch wide fiberglass cloth tape and mixed some epoxy to extend the area that needs reinforcement. I marked out how far I needed to extend and cut strips of the fiberglass cloth to size to apply.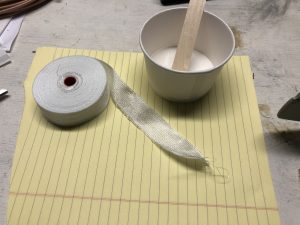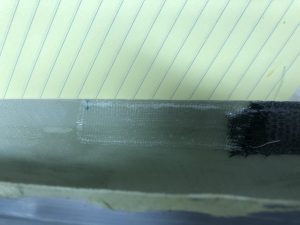 A few layers applied and set out to dry for a few hours and then I can countersink the holes.