While I was waiting for some parts to complete the ribs for the Vertical Stabilizer, I got started working on the Elevator. Since there are a lot of parts to the Elevator I broke it down into smaller tasks, first preparing the parts of the center counterweight and then I'll continue next with the other parts of the structures.
So onto another session of preparing the parts, deburring holes and edges and cleaning with Simple Green & degrease with MEK. After that was all done it was back into my small paint booth to prime everything.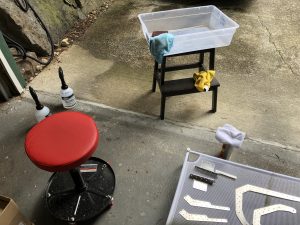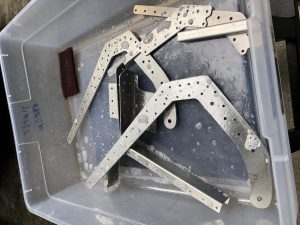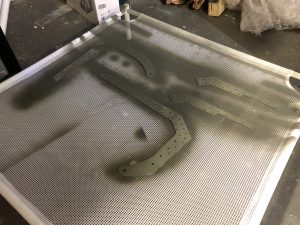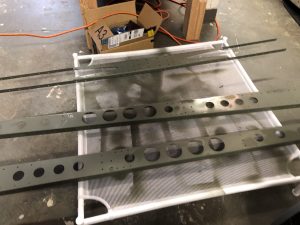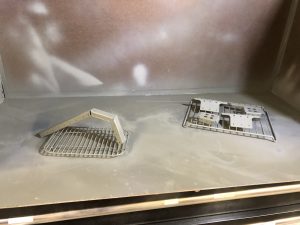 Riveting the Elevator Counterweight
After all that had time to cure for a day I went to work to put together the center counter balance weight support (that's a mouthful).
I found a small error in the instructions that say that there are 14 rivets in the center, but it's actually 16 rivets. Sometimes with these small errors I wonder if they are intentional to keep us builders on our feet to make sure we "measure twice and drill once" – I sent the Factory a note to correct the error in the instructions for the next iteration.
So after I laid out all the parts I put everything together using clecos and the two AN3 bolts and then went to work riveting it together. A friend was visiting from Ireland as well, so after a tour of the garage and everything he also pulled his first rivet and I had him sign his name under it.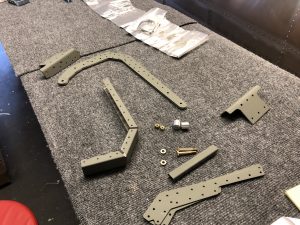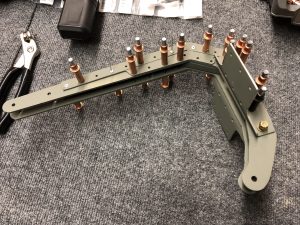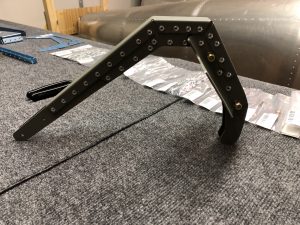 Rudder Timelapse video
I also recently finished editing together the work on the Rudder, so here's the completed Timelapse video: