With the priming of the Flaps ribs out of the way, I got started riveting the Flaps. First order of business was laying out all the ribs in the correct order.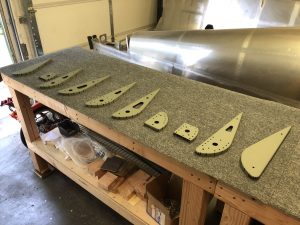 After laying out the ribs in the correct order, I started laying out the right hinges to go with each rib. There is one interesting rib that needs to be riveted in two steps as one part goes on top of the other: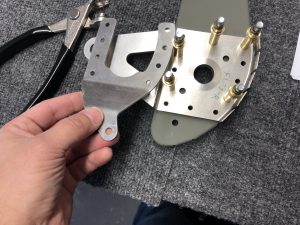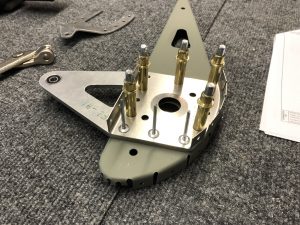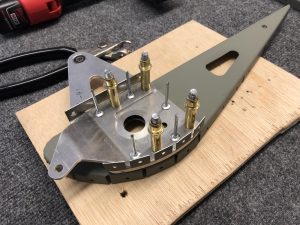 Once I figured all of that out of the right side Flaps, I repeated the steps for the left side Flaps: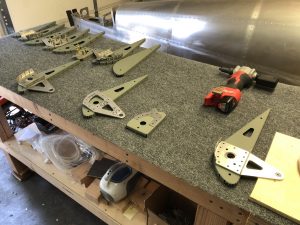 I received the missing rivets for the assembly the other day, so now I was able to finish the riveting all of the hinges to the ribs to actually complete the flaps.