It's time to replace the now empty box of parts in the Garage with another full one. I moved on to the Fuselage box to get started with the interior of the Fuselage assembly. First order of business was finding all the parts for the seats.
After a bit of digging I found all the parts for the seats based on the inventory checklist in the box.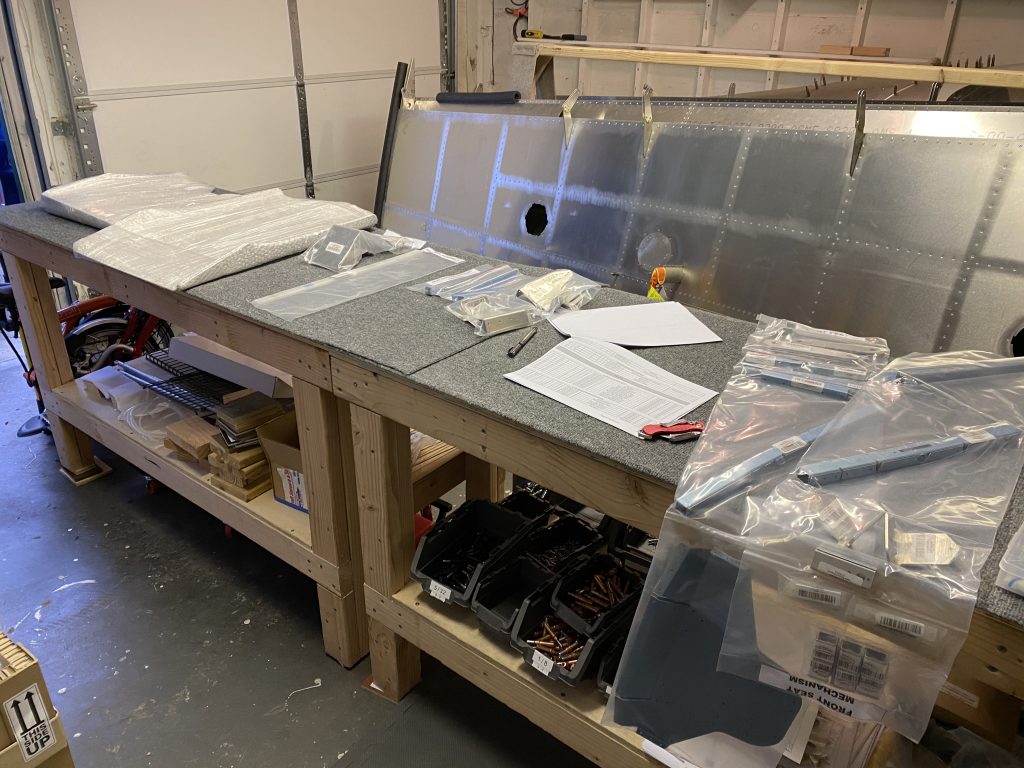 Once I had all parts in order, I started laying out the headrest based on the manual.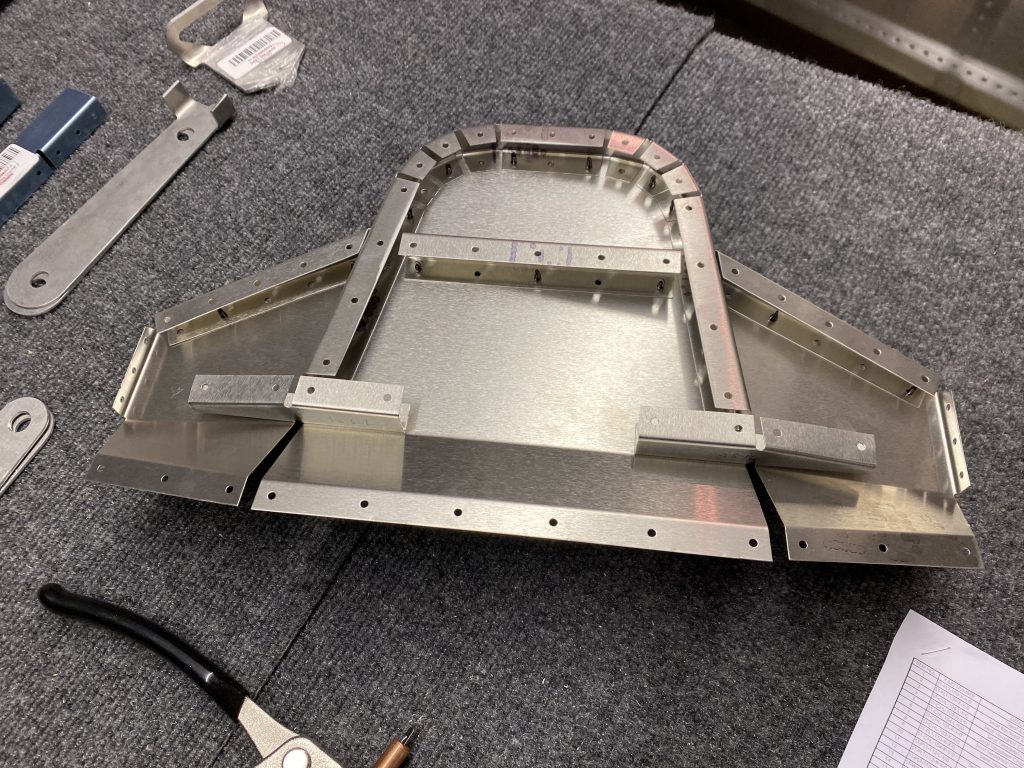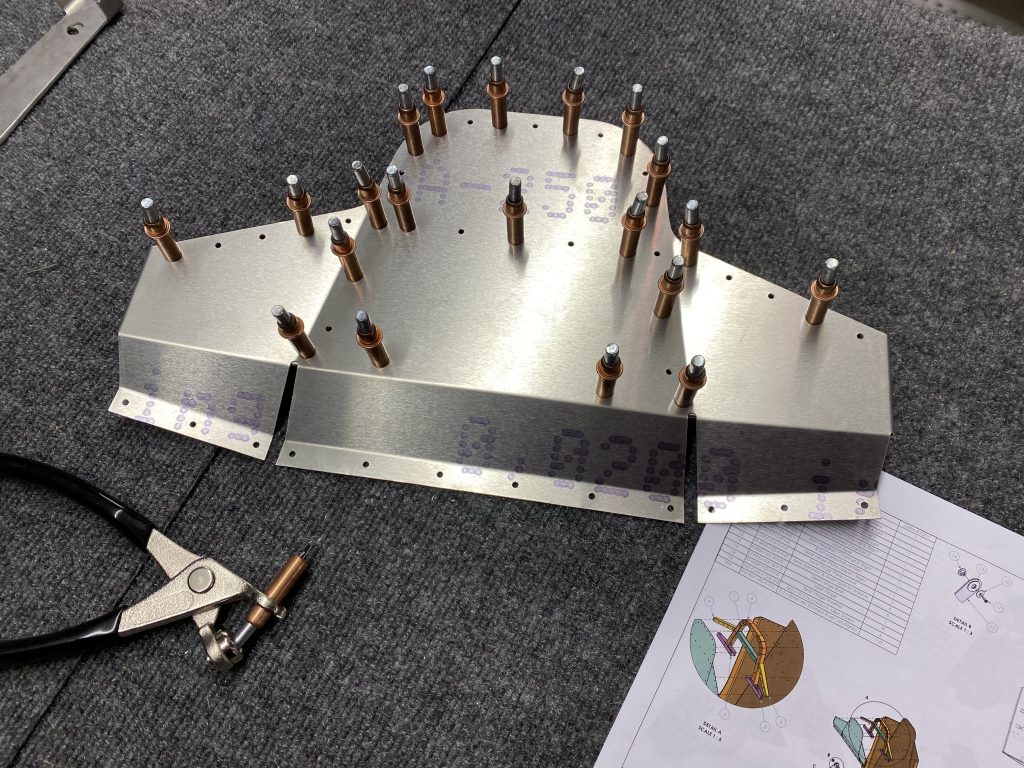 Then I clecoed it all onto the seat back and started riveting from the seatback.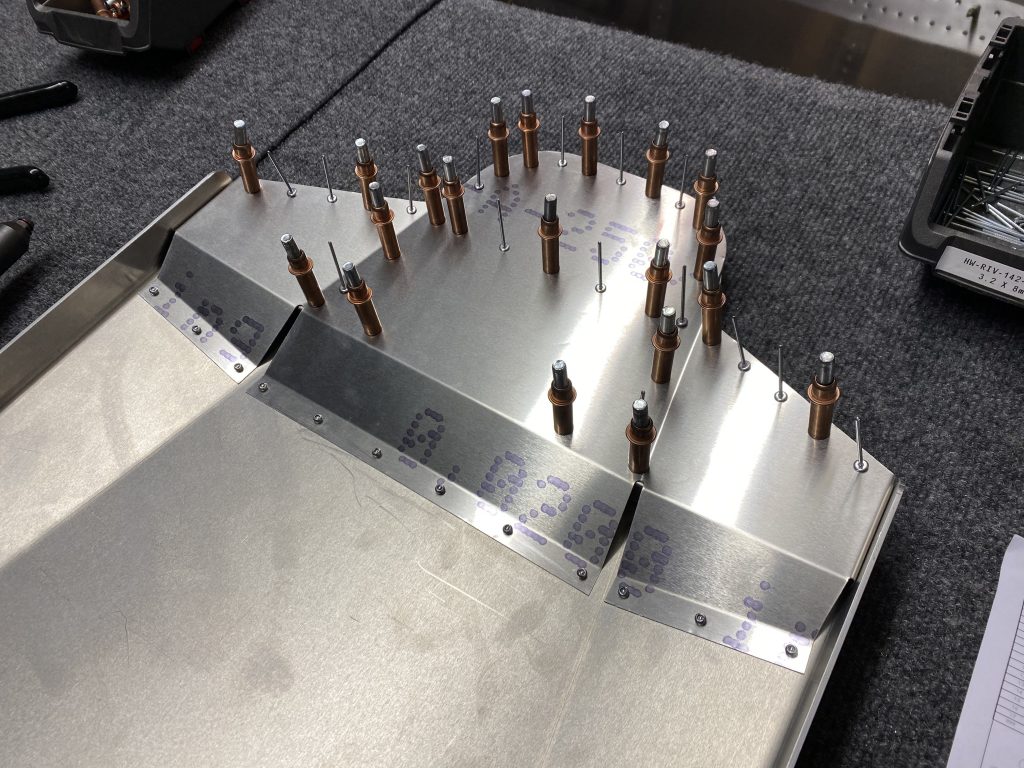 Following the backside, riveting the front side of the headrest.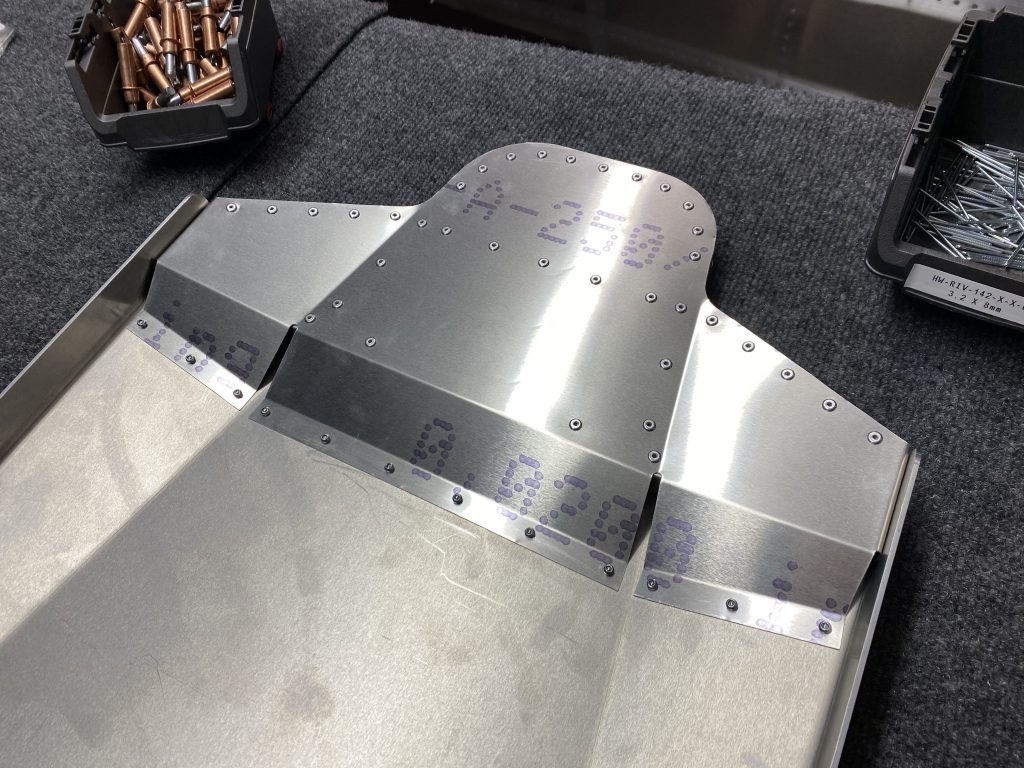 With the headrest completed, time to make it look like a seat. I checked out the detail diagrams for the hinges and put everything together. The holes of the hinges needed a tiny bit of enlarging which I did using a simple hand deburring tool.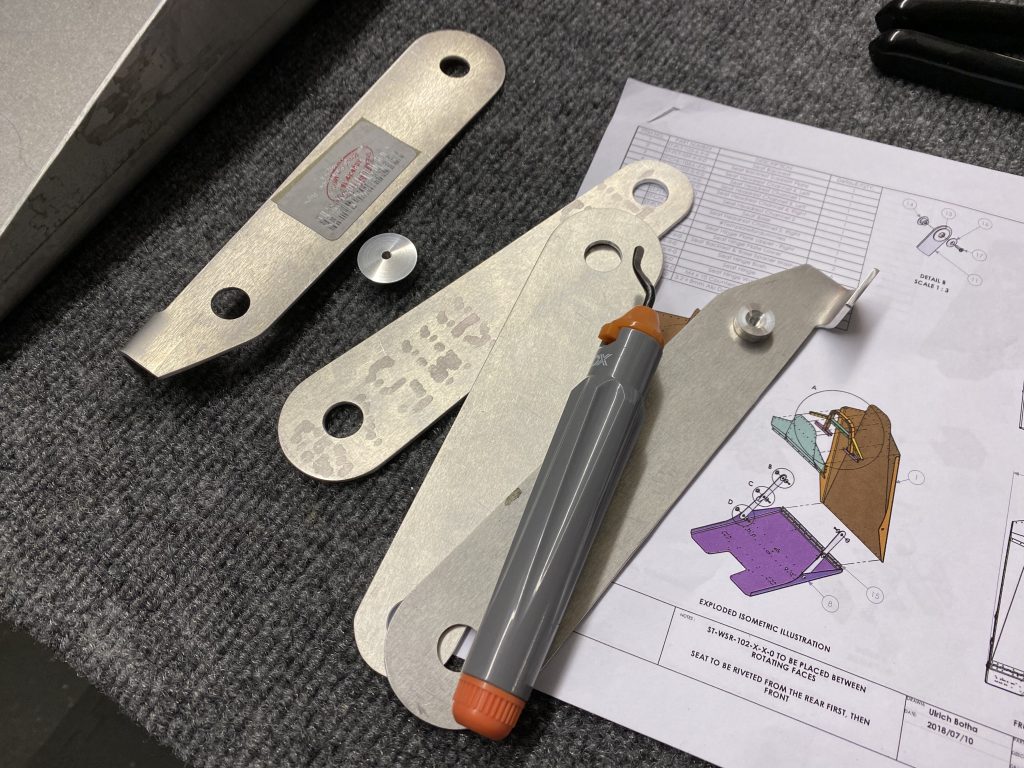 Once I had the side hinges completed, I cleoed and riveted the bottom hinge of the seat in place.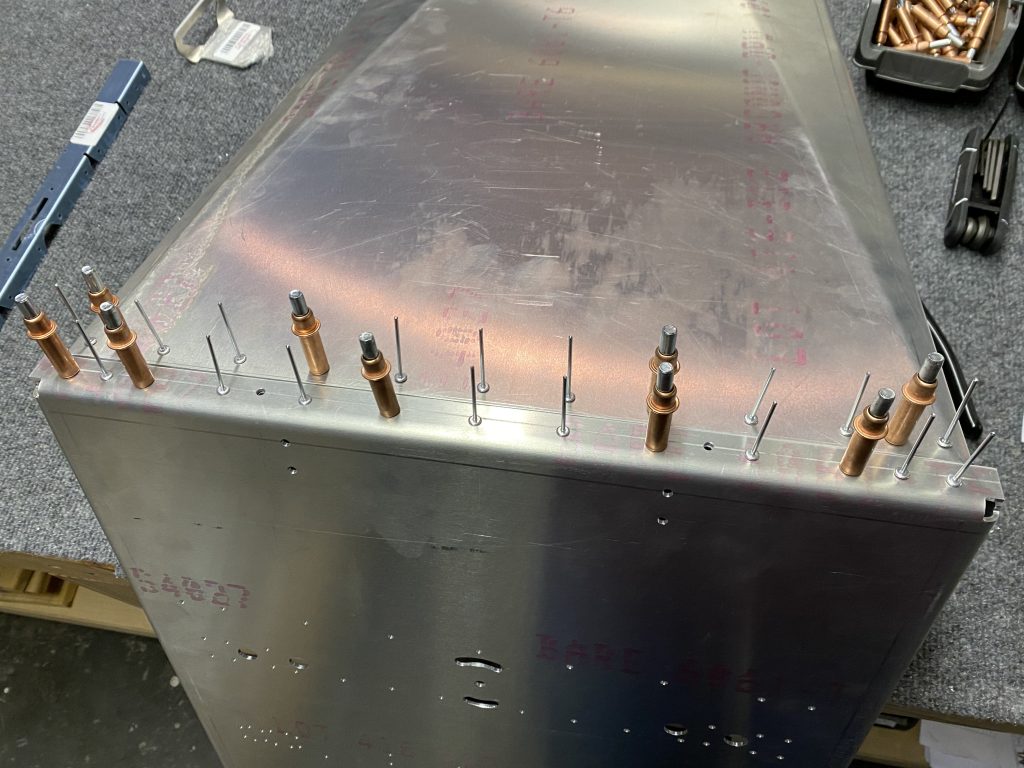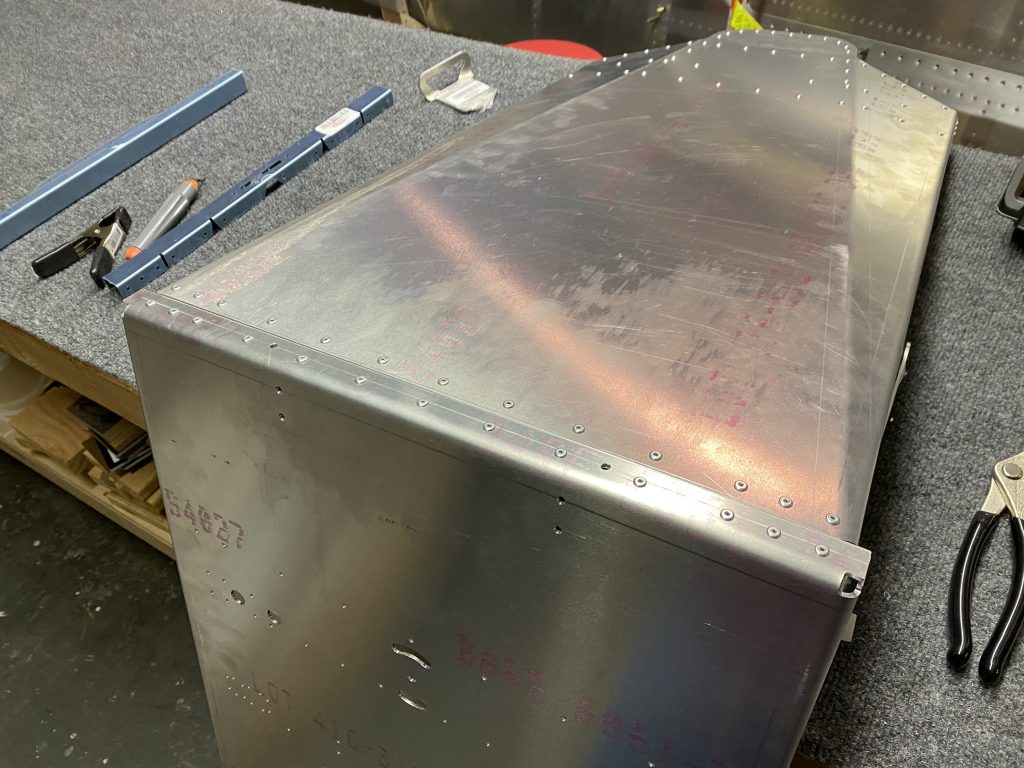 Almost looks like a seat: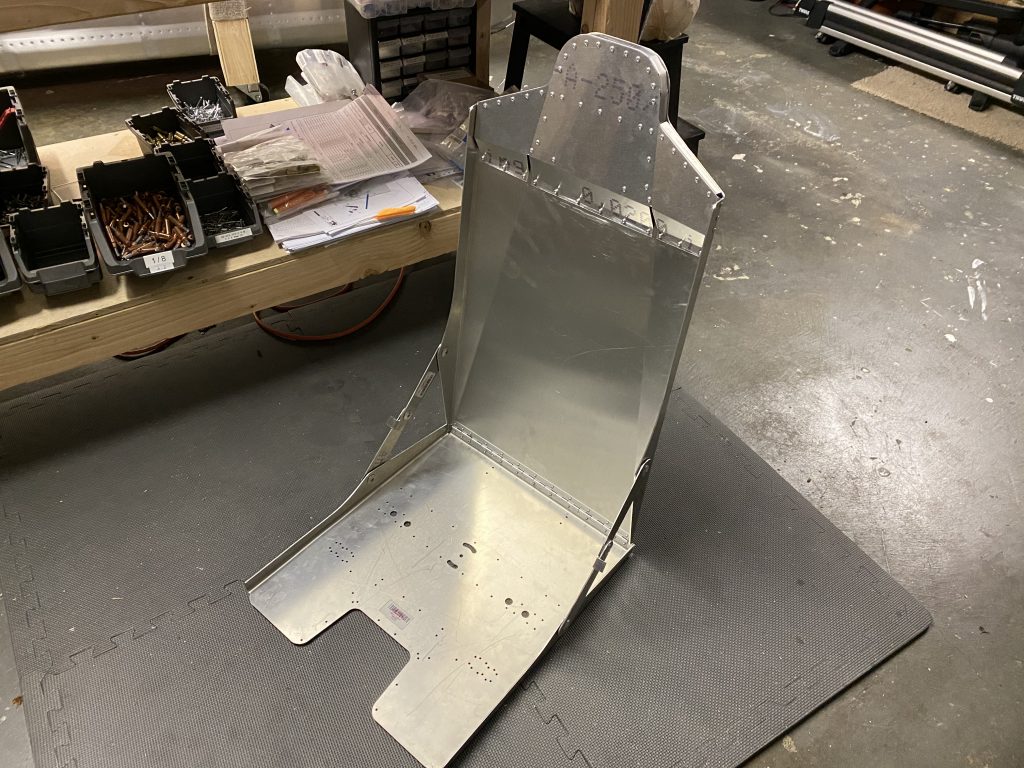 Assembling the bolt mechanism
The only thing left is the bolt mechanism that allows the seat to lock in place inside the Fuselage.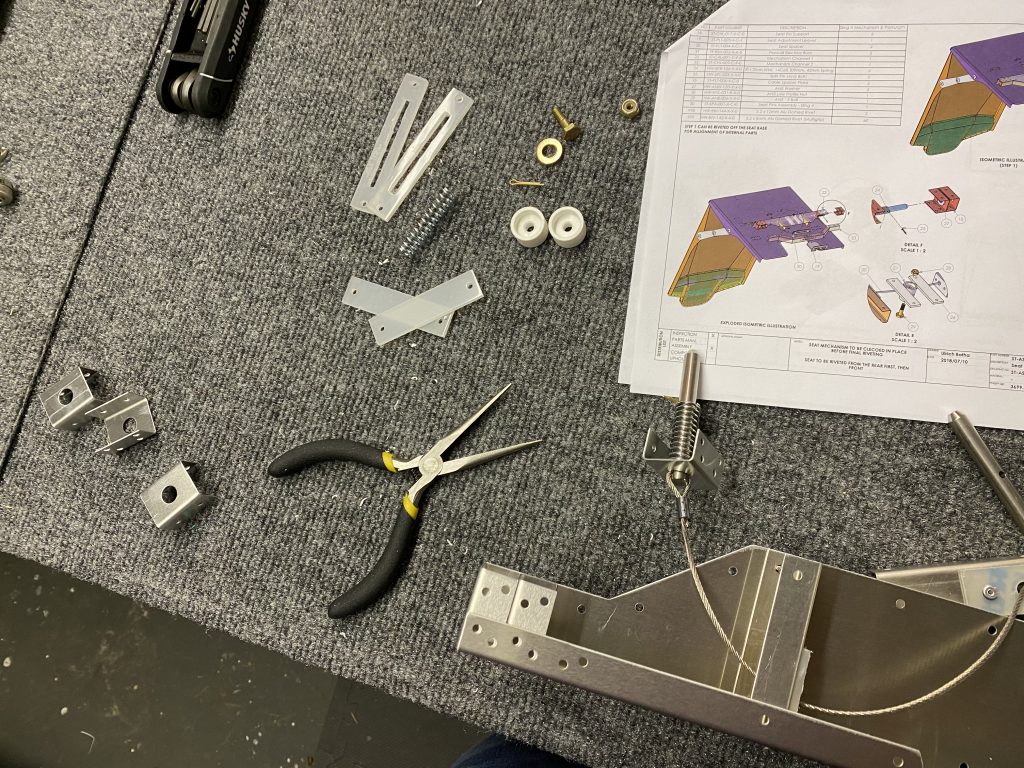 Unfortunately, this is where I found out I was missing something. The bolt that allows the pulley to pull the cable wasn't quite long enough. It should be a AN3-6A bolt, but as it turns out, it's a 5A bolt, so it's missing the mark by just a hair.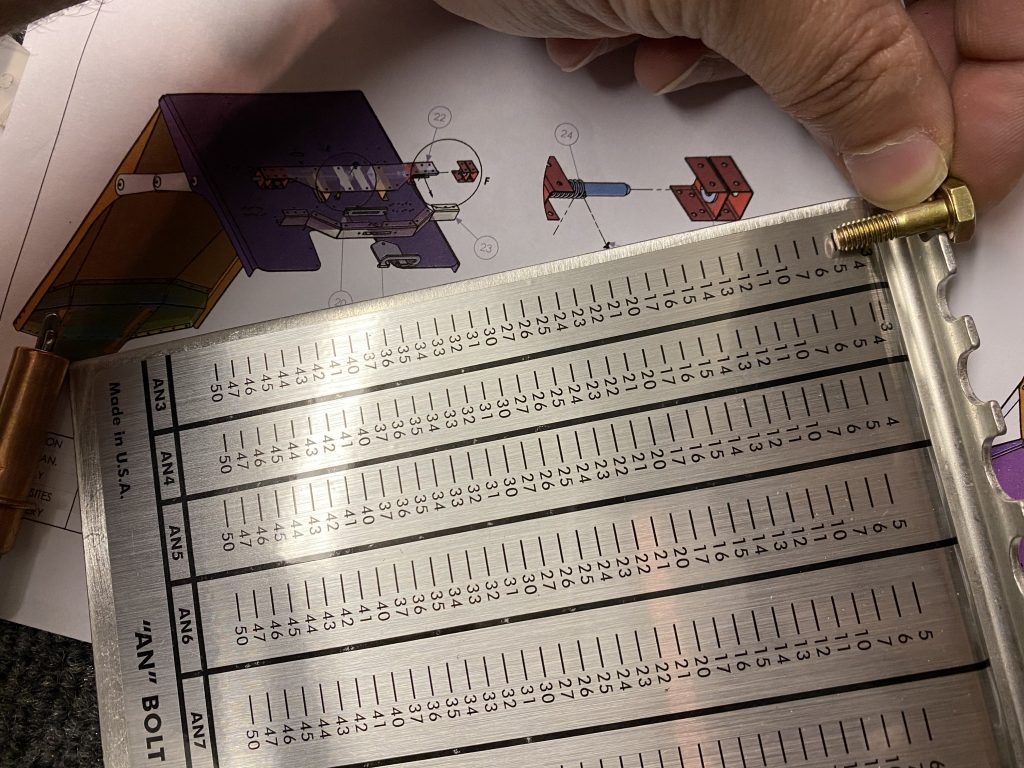 Also I only got one bolt, set of washers and screws for the hinges, which (if it was the right length) is only enough to complete one seat, so I put in an order for the few parts and will give them a call in Torrance to see if they can send they few screws so I can complete the seats.
Here's a picture of test fitting the mechanism with the slightly too short bolt: