With my cabin air servo mount worked out for the right side, time to translate it to the left.
I started with my cardboard pattern to match everything up for the left side. Everything looked good, so I started cutting out the bracket out of 0.032in aluminum stock.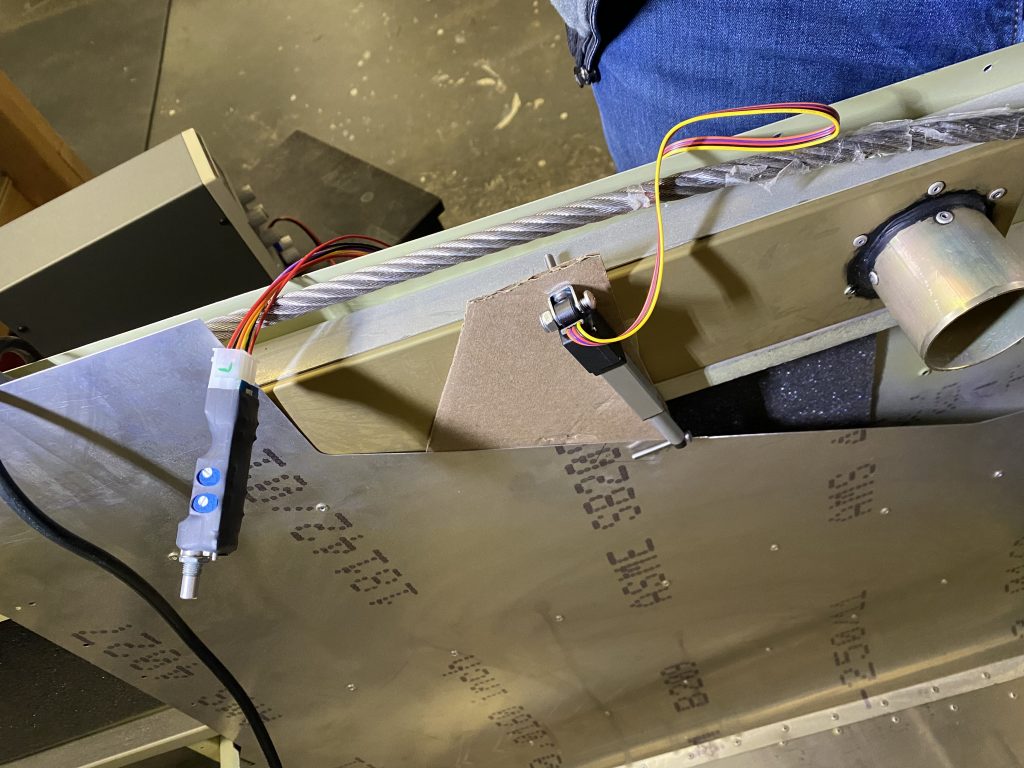 I recently ran across this very helpful video on how to properly use aviation snips. This made it a lot easier to cut things like the bracket.
Cutting the bracket using some of the tips from the video to cut a sacrificial strip of metal to keep everything straight.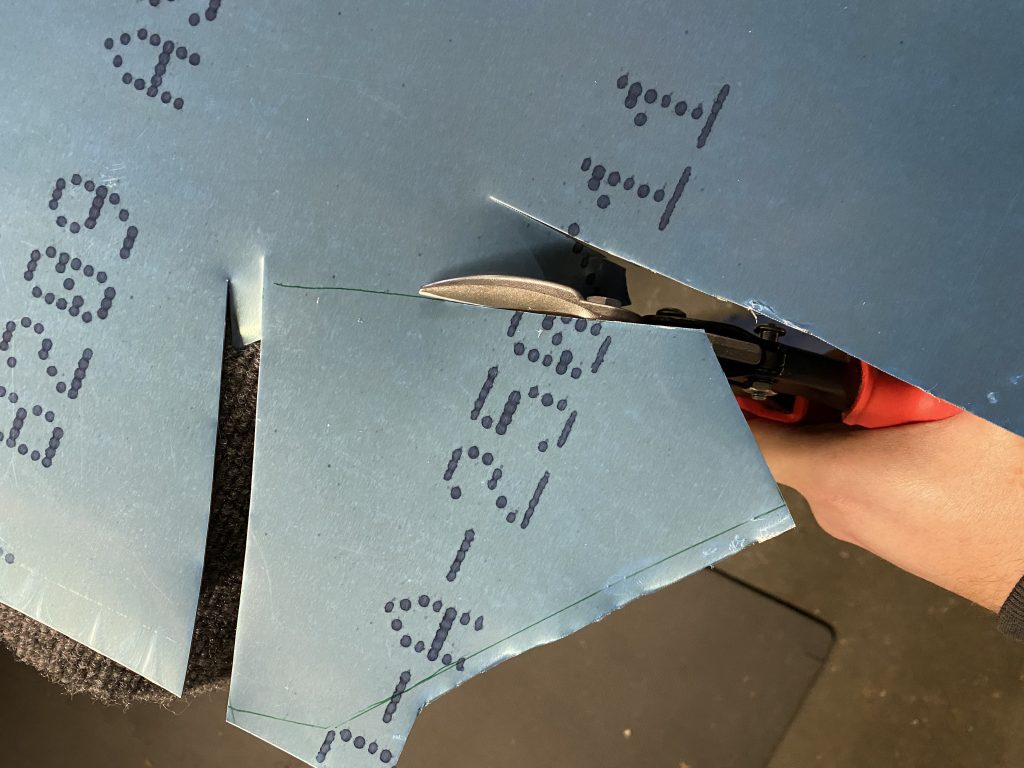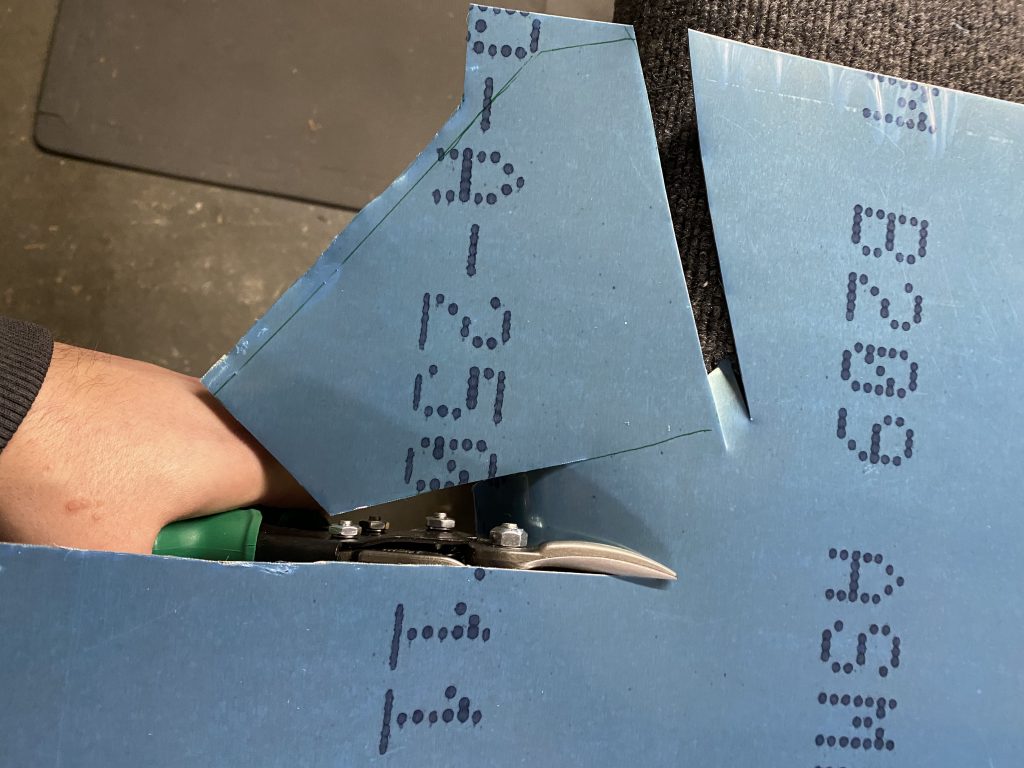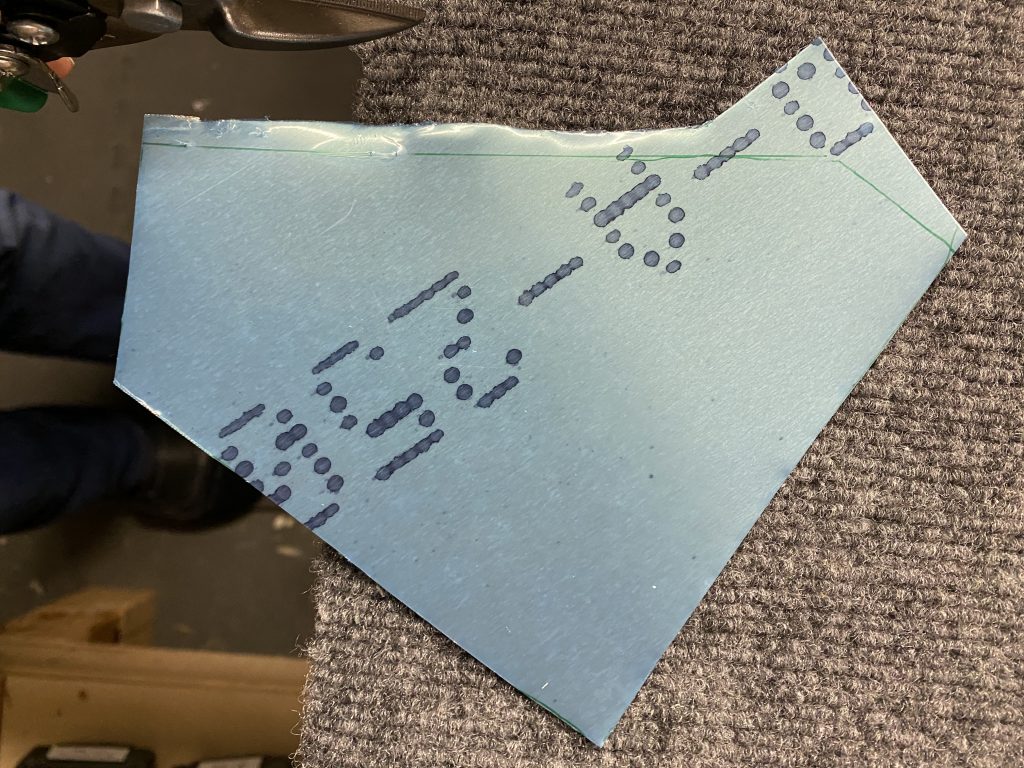 Once I completed cutting it, I removed the protective plastic and rounded the corner and edges.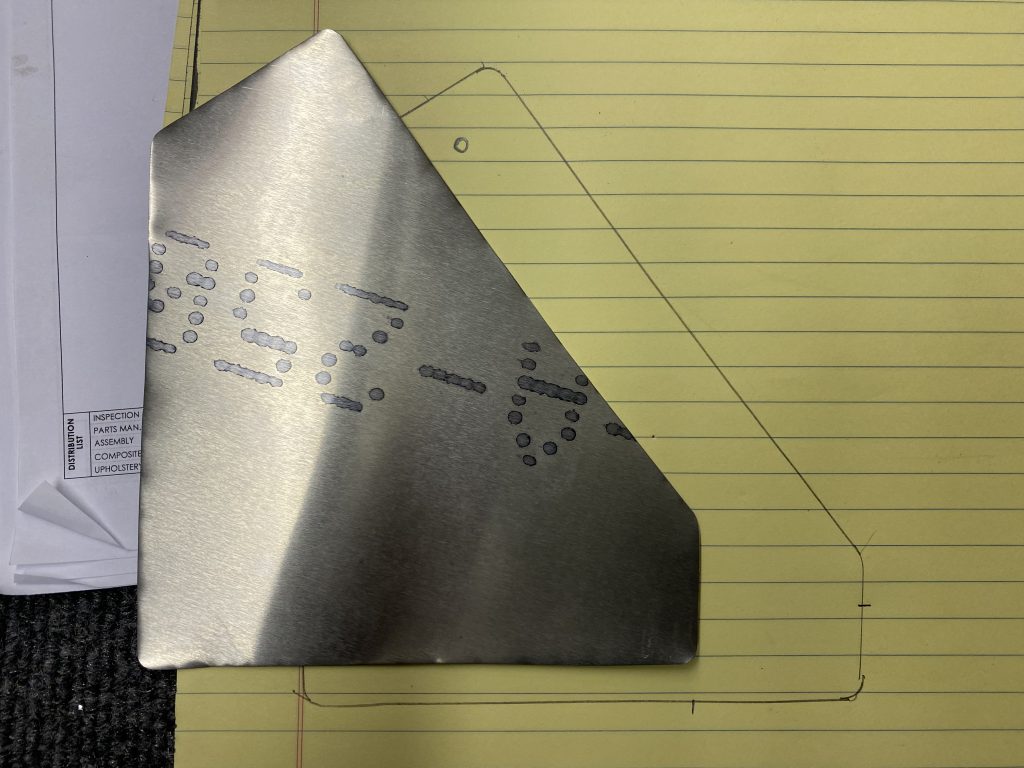 Then time for the final test fit in the airplane before match drilling the holes.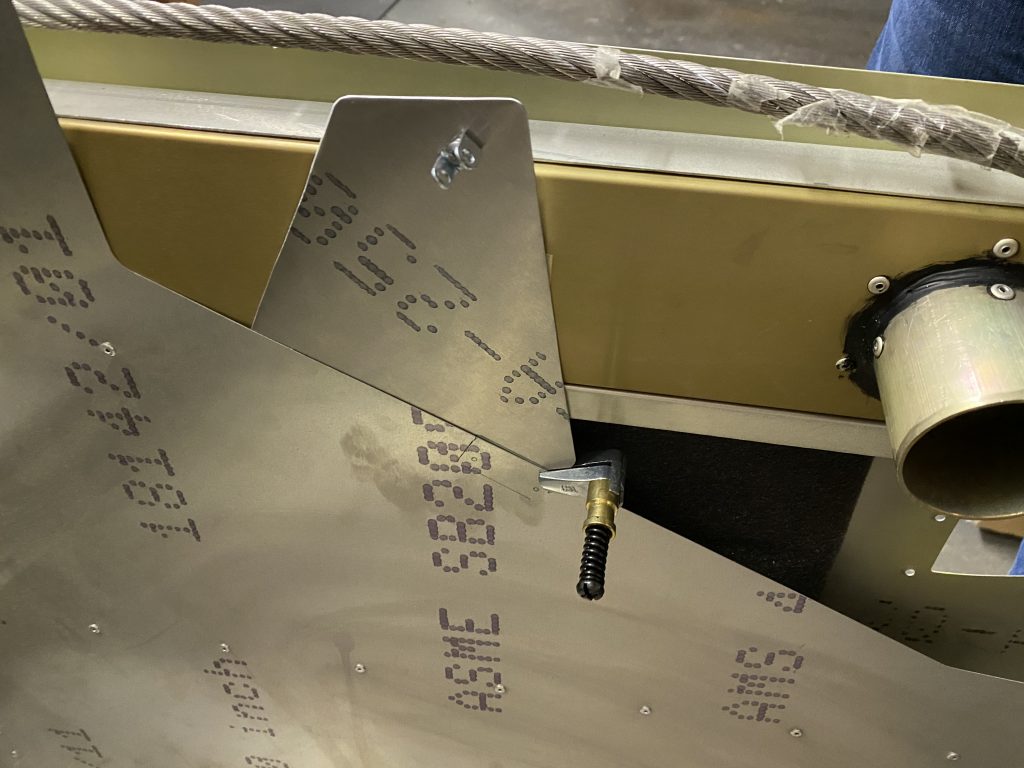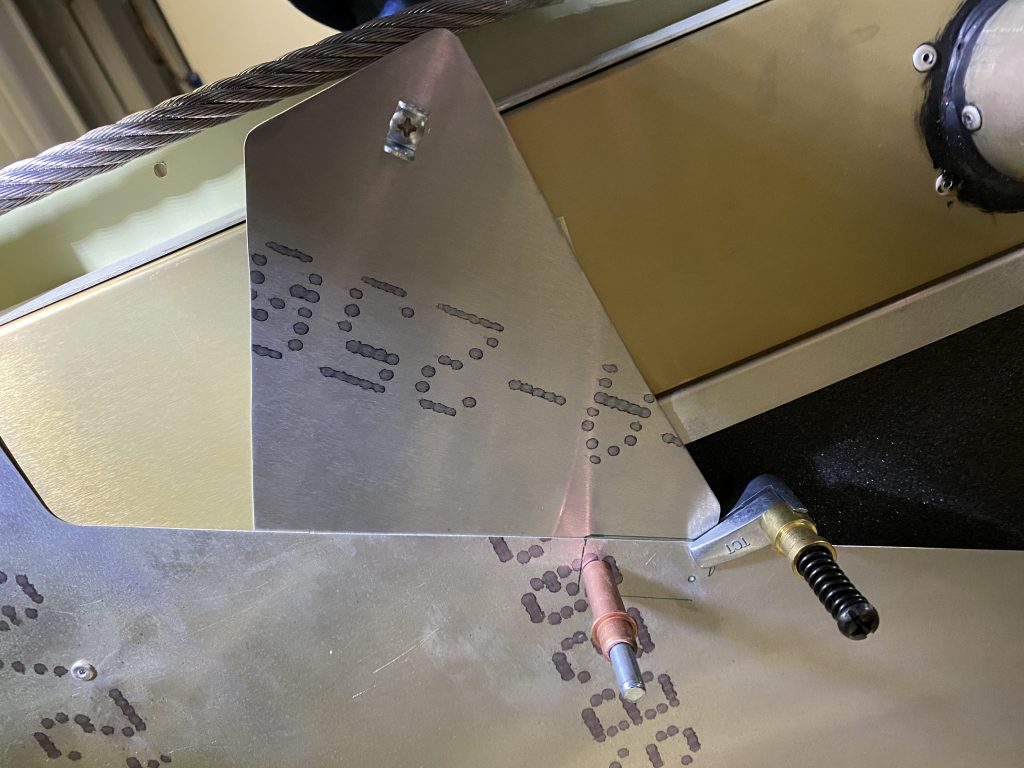 All worked well, here's the completed test fit in action:
Cabin Heater fluid valve
The third and final modification I'm making in the cabin air department is the valve that controls the heater fluid that runs through the heater.
The standard installation controls this valve using a Bowden cable connected to a plastic switch to be mounted in the cabin.
So on to some prototyping to figure out a bracket to operate the valve using the servo instead.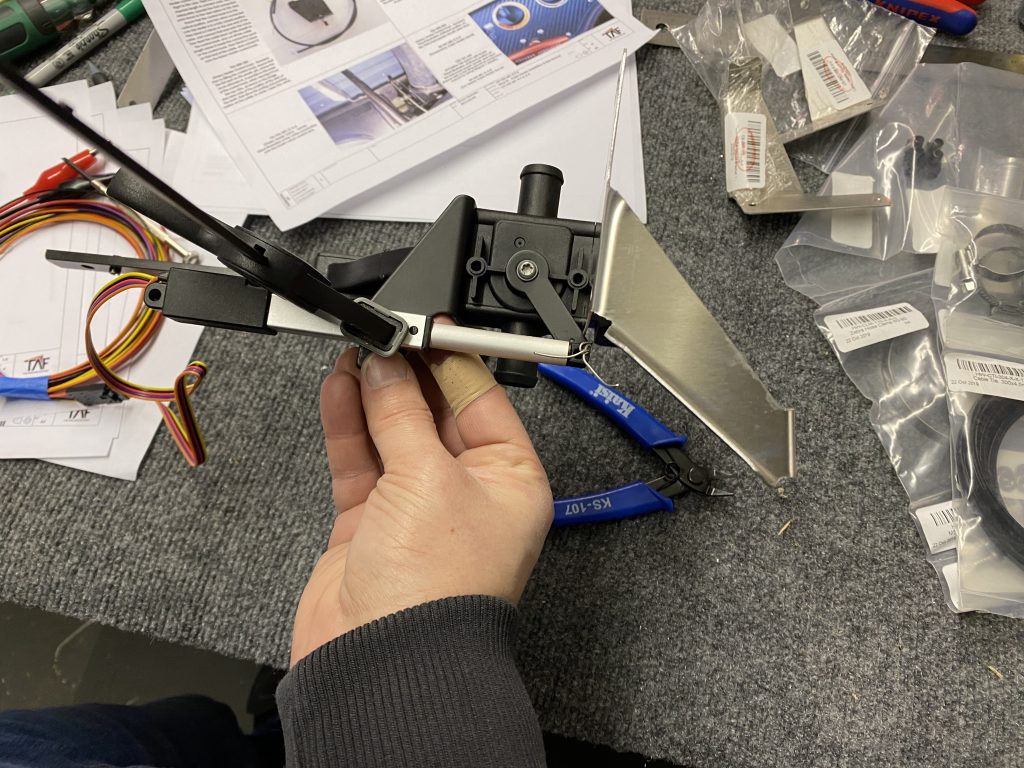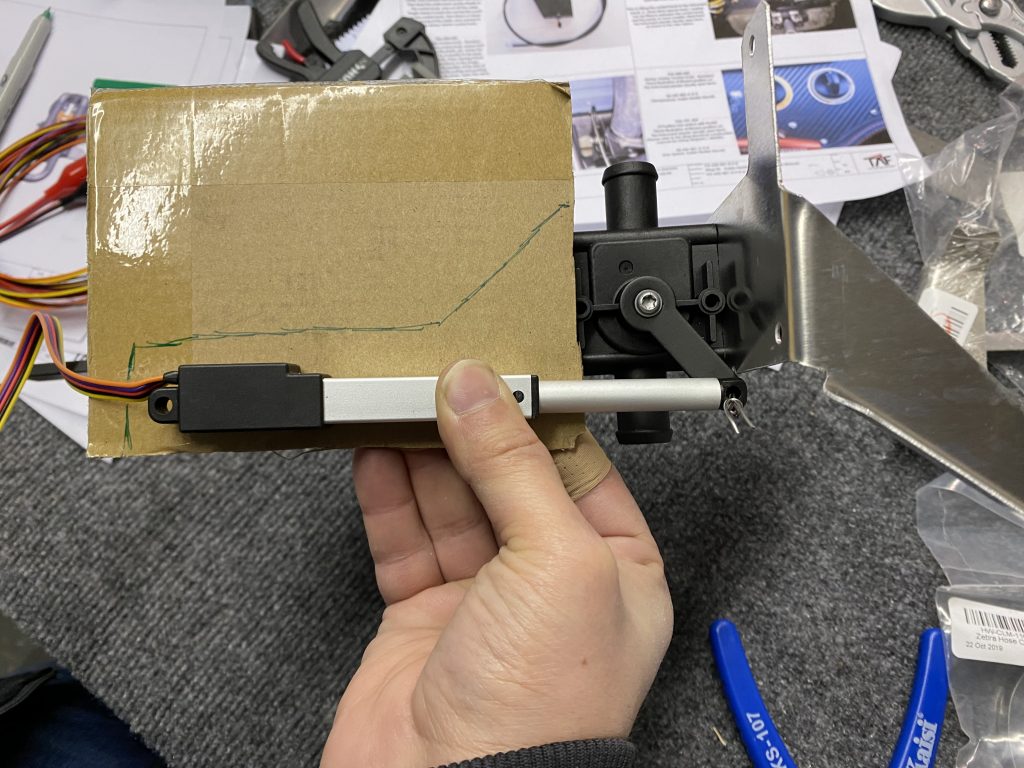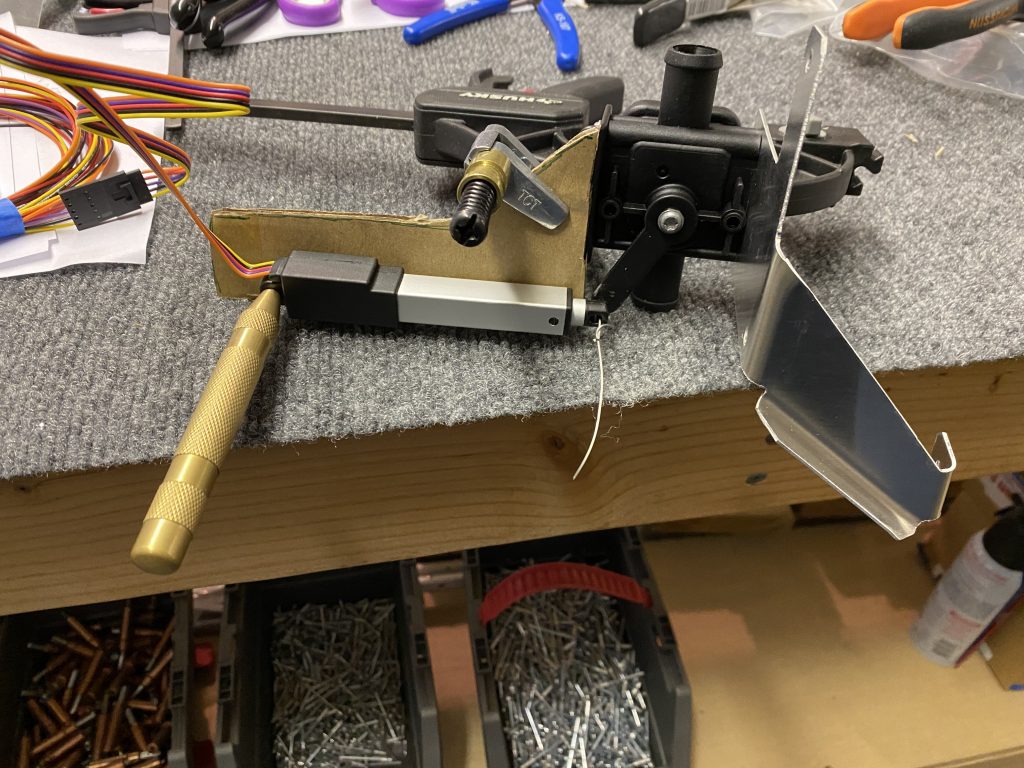 Looks viable, here's the cardboard prototype in action: