I was planning to finish to Ailerons, but unfortunately in my final prep, I realized that I received two right side balance tubes instead of a left and a right one. The missing tube should be here sometime next week, so until then, the Ailerons are on pause.
This gave me some time to finally make the big step of cutting out the hole in the Wing for the Pitot inspection panel. I received the heated & regulated Garmin Pitot tube from the Factory and verified that it will fit nicely on the back of the round inspection cover, so I will mount that and I can keep my square inspection panel I designed for some other time.
First I did a lot of measuring and marking based on the plans. Since this is truly a moment of measure-twice, cut-once I measured and re-measured a few times.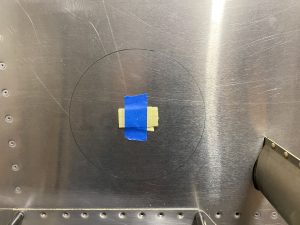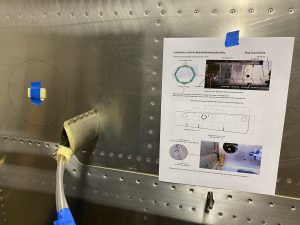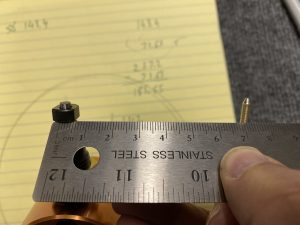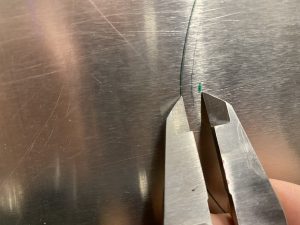 With all the marks in place, I started with cutting the pilot holes for the center mark and the cutting head.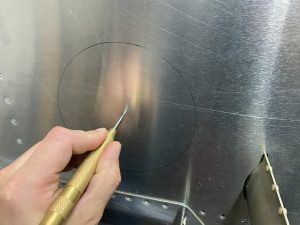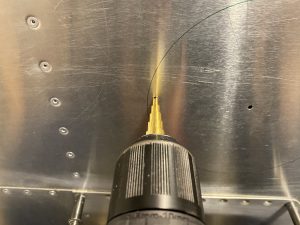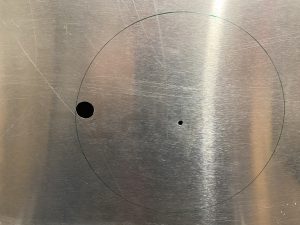 The final moment of truth – Time to cut the hole for the inspection panel using my nibbler cutting tool.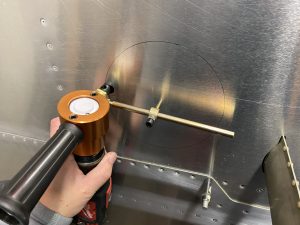 I cut the first half of the circle and then reversed the tool since the Pitot tube mast was in the way of completing the cut in one direction.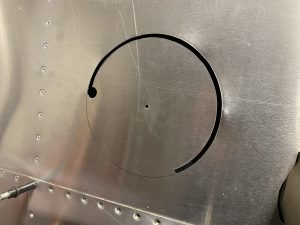 The cut came out pretty well and I just had to do a little bit of sanding to smooth the edges.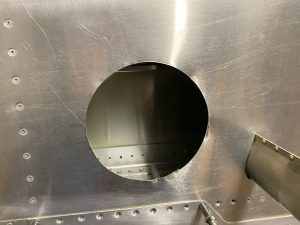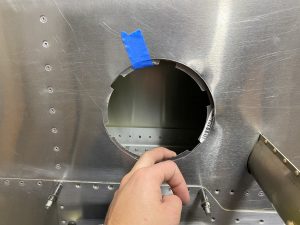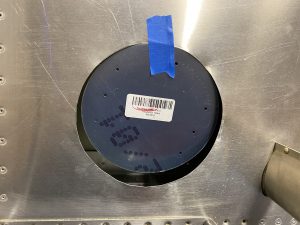 Timelapse video of cutting the hole